Inspiration for Executive Chefs

COCKTAILS & BEVERAGES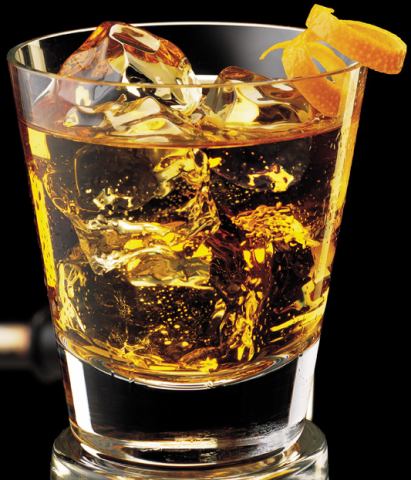 Rusty Nail
1 oz. Johnnie Walker Red Label
.5 oz. scotch liqueur
Lemon twist

Combine in rocks glass over ice and stir.


JOHNNIE WALKER RED LABEL, with its distinctive and exuberant flavor was created as a long drink -- a favorite choice for celebrating every day. It was originally known as Extra Special Old Highland Whisky, and was introduced as RED LABEL in 1909 to suit a new generation of whisky drinkers.
Now this adventurous blend can be found in more than 200 countries. It's always been a drink that captures a truly international spirit, and as it has proved over the decades, it is the world's favorite whisky.
The world's best selling whisky is still going strong. RED LABEL is a powerful combination of spicy, smoky malts, such as Talisker, and lingering, lighter grains. Its robust qualities make it a wonderful cocktail base.
Additional Product Notes:

By 1920, JOHNNIE WALKER RED LABEL was the first global brand of any kind, available in over 120 different countries

Tasting Notes: Rich, fresh and vibrant aroma, with hints of clove and butterscotch. On the palate, it starts off sweet, soft and spicy (balanced by vanilla) but develops a robust, smoky character and has a warm finish.

Suggested Retail Price: $20 (750 ml)

Serving Suggestion: The only blend that was originally created for mixing, JOHNNIE WALKER RED LABEL and soda with a twist of lemon or RED LABEL and Ginger Ale are among the many cocktail favorites. Serving not to exceed 1.5ozs.
Inspiration for Executive Chefs